[Home]
Astronomer for Atari 2600
Scroll down to play online!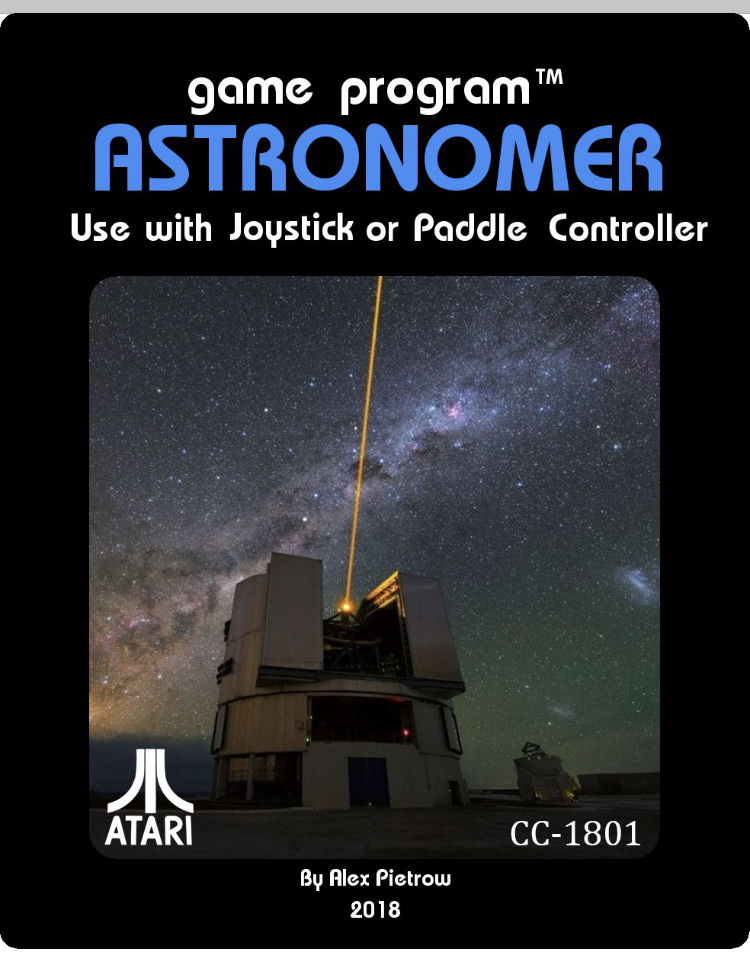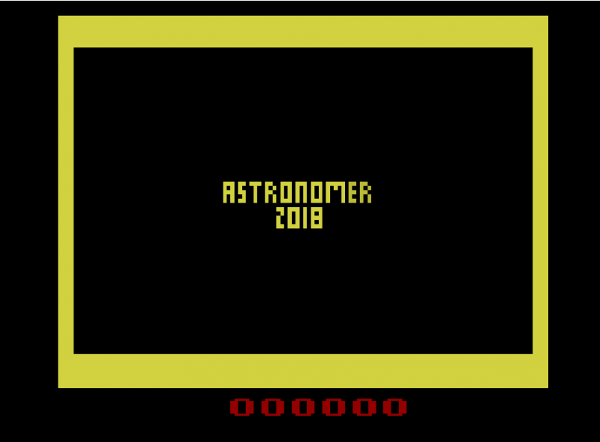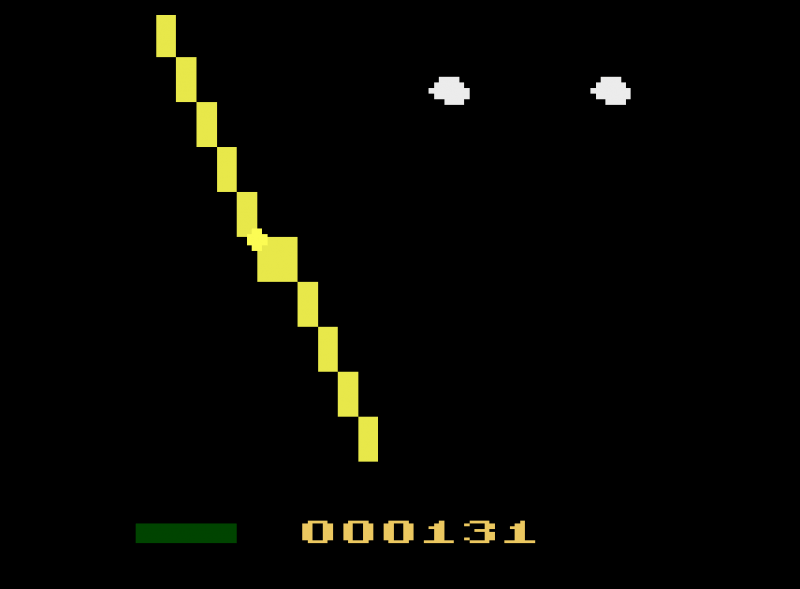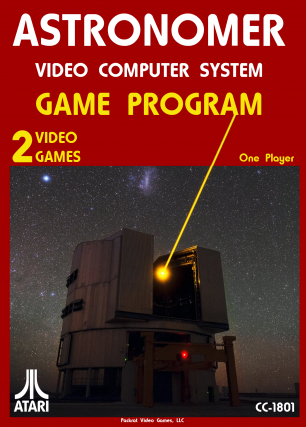 Astronomer is the first atari 2600 game that I have ever made. It is a simulation game of sorts that allows the player to get into the shoes of an astronomer and observe stars with the world's largest telescope. The aim of the game is to aim the telescope beam at a star and observe it troughout the night. This is achieved by filling up an 'observing bar'. However if the astronomer takes pictures of clouds while observing a star, the entire observation will be ruined and the astronomer will have to start over. This can make his or her life difficult as there is only a certain amount of time alocated to this one observer. Once this time is up, the game is over. Just like in real life, the observer who can do the most with their time will be considered the best, but this always will partially rest on luck. Can you get the high score?
Astronomer was nominated for the 2018 Atari Awards 'best packaging' category.


Read the Manual here: [Manual]
    
Get your cartridge here!
Get the ROM here: [PAL] [NTSC]
Astronomer is also a pack in game on Retron 77 console.

Current High Score is 69 by TrekMD.
Email me with if you have beaten it to get featured here.
Anyone with a score of 20 or more is eligible for an official 'Astronomer stargazer patch' complete with a letter from the Astronomer HQ.
Current patch holders: Alex, Sramirez2008, Gray Defender, Hizzy, TrekMD, cvga, ZeroPage Homebrew, Jonathan Kade.

Review Review by Jonathan Kade for the Warren astronomical society publication (pp25-26) (06-2021)
Review by GRay Defender (01-05-2019)
Announcement on WIRED magazine (Oktober 2018)
Announcement by ESO on Facebook and Twitter. (11-08-2018)
Announcement on Kotaku.co.uk (11-08-2018)
Announcement on petapixel.com (08-08-2018)
Interview on Be Kind Please Rewind (26-02-2018)
Review  by Retro Gaming Magazine (13-12-2017)

Let's play by ZeroPage Homebrew @ 1:38:00
Feature in 'The Atari 2600 Homebrew Companion: Volume 2'





The game is made using batariBasic and fits onto a traditional 4k ROM chip. It would not be possible to make without the help and advice of the Atari homebrew community at AtariAge. Special thanks to Random Terrain, Bogax and anyone who commented on the astronomer development thread.
---
Last update 04/06/2021 by Alex